The Emerging Landscape of Substance Misuse in the Workplace: Are You Prepared?
OCTOBER 25, 2022 | 9:30 a.m. – 3:00 p.m.
Saluda Shoals Event Center | Columbia, SC | 3.25 HRCI/SHRM Credits
Not only are we back in person, but we are celebrating our 30th anniversary. This will be a special Advisory full of learning, surprises, fun, and gratitude to those who have helped us succeed. We're also bringing back chair massages, door prizes, and a catered lunch!
THE PROGRAM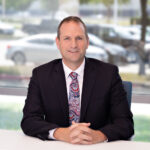 Keynote Speaker
Richard Jones, MA, MBA, LCAS, CCS, CCDP, CAI, Chief Clinical Officer, Youturn Health
Substance Misuse and the Workplace: There's a New Landscape Out There
Expert Panel Discussion:
Discuss new trends in substance use and misuse and how these impact the workplace
Learn best practices for employers who find themselves having to manage an employee in trouble
Outline the roles of your workplace and your EAP, and the legal implications
Explore the recovery journey of an employee and how the workplace can help an employee get back on track.
VISIT OUR SPONSOR TABLES
Thank you to our sponsors for making this event a success! We're bringing together a committed group of companies who believe in the importance of well-being in the workplace and are interested in helping your company succeed. They are available throughout the day to discuss how they can support your specific needs.
PLATINUM SPONSOR

SILVER SPONSOR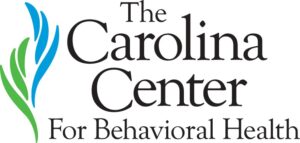 BRONZE SPONSORS
Three Rivers Behavioral Health offers inpatient and outpatient programs for adults and adolescents experiencing psychiatric issues or substance use issues. Our specialized treatment programs can help remove barriers so our patients can have a better chance at a successful future. Our therapeutic model is collaborative, working with families, patients, and agencies to maximize therapeutic goals and individual achievement. Individualized treatment plans are carried out by a team of psychiatrists, social workers, activity therapists, nurses, and technicians in a compassionate, caring setting.
Waypoint Recovery Center services are facilitated by a licensed, master's-level professional with significant experience in the treatment of addictions and co-occurring mental health disorders. We provide services for adults with substance use disorders as their primary diagnosis. We also address individuals with co-occurring disorders.
Our services include clinical assessments, individual therapy, family therapy, group therapy, alumni services, continuing care, and a comprehensive, intensive outpatient program. We promote individualized treatment, a holistic and strengths-based approach, engagement with a supportive community, and the utilization of evidence-based therapies to connect with people and walk with them in their journey.
LegalShield Small Business Plans provide affordable, direct access to a law firm for a consultation on any business legal matter, contract review, debt collection help, and more. Founded 50 years ago, we serve 4.5 million individuals and 140,000 businesses across North America. Hire a general counsel for less than the cost of a daily cup of coffee. Our provider law firms help small businesses avoid mistakes, improve functionality, and thrive. Start your plan today and speak with a lawyer in as little as four business hours after initial contact.
BlueChoice HealthPlan is an industry leader that offers a comprehensive, whole-health solution with medical, vision and dental coverage. Our best-in-class disease management and wellness programs and our award-winning customer service help you get the value you deserve. We offer a variety of health and dental plans with competitive rates; an all-inclusive, comprehensive office visit copayment; dedicated account service; online enrollment and invoicing solutions; FOCUSfwd®, a wellness incentive program that offers members chances to earn rewards for making healthy choices; online doctor visits anytime, anywhere; and a FREE app that allows members to access their health and dental benefits information.
BlueChoice HealthPlan is an independent licensee of the Blue Cross® Blue Shield® Association.
PARTICIPANT'S BIOS
Key Note Speaker: Richard Jones, MA, MBA, LCAS, CCS, CCDP, CAI, Chief Clinical Officer, Youturn Health
Richard Jones is an experienced therapist, clinician, and health care entrepreneur operating primarily in the behavioral health space. Richard has wide-ranging professional experience across nearly all behavioral health domains, including mental health, substance use disorders, co-occurring disorders, and intellectual disabilities.
He has over 20 years of management experience and has been instrumental in launching and rebuilding multiple programs nationwide. Richard is passionate about providing quality care and supporting people in need. He has been the founding CEO of two non-profit organizations and two for-profit business dedicated to disrupting the behavioral-health space for the betterment of people in need.
Expert Panelist: Hamilton Baiden, CEO, Youturn Health
With almost three decades of experience in the healthcare industry, Hamilton brings both a vision and passion for creating innovative solutions to complex problems. He has been the driving force behind expanding the behavioral health services that Youturn Health offers and leveraged his experience and entrepreneurial spirit to create progressive programs.
As CEO, Hamilton focuses on providing transparent leadership and expanding upon Youturn Health's vast portfolio of services and solutions; his strategic direction and initiatives will cement Youturn Health's status as one of the industry's top Integrated Health Care Managers. Hamilton's extensive industry knowledge will also lend itself to developing new healthcare solutions and services within the Youturn Health brand.
Expert Panelist: Ben Dudek, Attorney at Law, Fisher Phillips
Ben Dudek is an employment attorney in the Columbia office who uses his legal and legislative experience to assist clients with their workplace matters. He is very active in defending employers against administrative charges and lawsuits in state and federal courts. Ben represents clients in matters involving the Americans with Disabilities Act (ADA); Title VII discrimination, retaliation, and harassment; the Family and Medical Leave Act (FMLA); the Age Discrimination in Employment Act (ADEA); wrongful discharge; and wage and hour laws.
When Ben is not defending clients, he enjoys providing advice and counsel on everyday workplace law issues. Ben also drafts and reviews handbooks and employment policies for clients with operations across the country. In particular, Ben counsels clients on drug and alcohol testing policies and procedures.
Before joining Fisher Phillips, Ben served as a law clerk to the Honorable H. Bruce Williams on the South Carolina Court of Appeals; he was a Senior Articles Editor for the South Carolina Law Review; and he was also a staffer for the U.S. House of Representatives Committee on Transportation and Infrastructure in Washington, D.C.
Expert Panelist: Lisa Hardy, CEAP, Vice President of EAP Services, First Sun EAP
Lisa is an addiction specialist and Substance Abuse Professional (SAP) with over 40 years of experience in mental health, substance abuse, and human resources. She began her career in addiction working in an adolescent drug and alcohol inpatient unit. Lisa was trained by two of the leading, cutting-edge psychiatrists/addictionologists. Her knowledge in the field of addiction, as well as her passion for those living in addictive systems, comes from both lived experience and training.