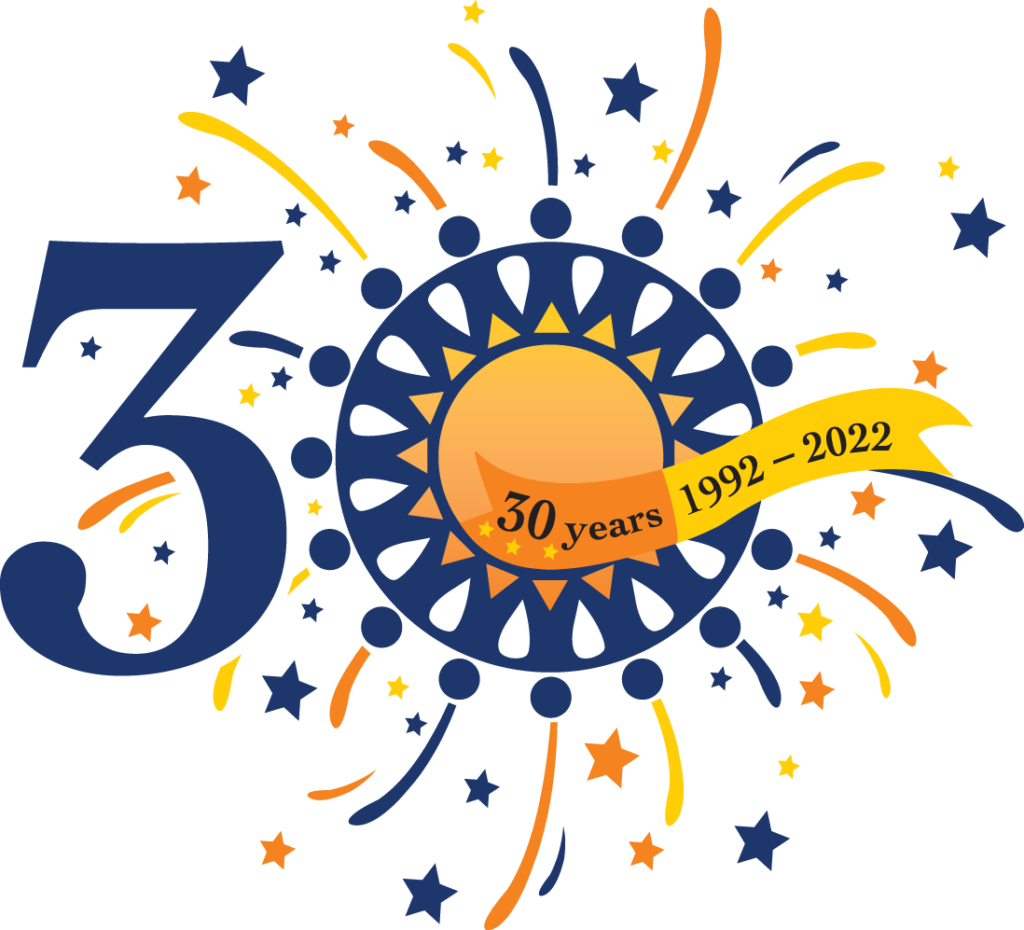 We're celebrating 30 years of First Sun EAP! Founded on October 30, 1992, by Don Lake, Maria Lund, and Dr. John Arnold, First Sun has grown from its humble beginnings in Columbia, SC, to a nationwide company that has helped bring well-being solutions to thousands of employees and their families throughout the years. We're proud to have served so many wonderful companies and developed meaningful relationships with staff, providers, company partners, and agents over the years. Thank you for your business, your trust in us, and for being a part of our extended family.
Read the full press release.
COME JOIN THE FUN
October 25: First Sun EAP's Advisory Conference is back in person!
November 10: Virtual Manager Workshop – Trauma Informed Leadership. Come join us!
GUEST VIDEOS
"It is wonderful to be working with an organization as committed as we are to helping organizations build company cultures that are positive and inclusive. I see First Sun as more than just a partner, more as an ally in a shared mission to create workplaces where employees can bring their true selves to work."
Karen Britton, Partner Manager at Traliant
"An indelible experience occurred in 2007. Our medical director died suddenly, and we were in a lot of pain and lost on how we would proceed. First Sun provided space for us to help our clients debrief, and Lucy Henry came to our office to help the staff debrief.
For this, I will always be grateful and consider First Sun not only an agency but a "caring friend."
Mary Green, MSW, LMSW
"I have been privileged to know and collaborate with First Sun for over 25 years. We coordinated state conferences where I got to know Lucy, Maria, and their staff. They are all wonderful, caring professionals that can be trusted to provide excellent clinical and work/life services and are constantly striving to be the best EAP in the industry."
Nancy Wesselink, Ph.D., CEAP, Founder and Chief Consultant at One Source Counseling and Employee Assistance Services LLC
"Professionally, they hold Provider Conferences to help keep their therapists involved and up to date.
Personally, they treat me like family, including inviting me to Holiday and Retirement parties."
Eileen Schell, Physician Liaison, Prisma Health
"First Sun EAP provides caring professionals, confidential and timely service, and personal and professional development resources. First Sun EAP has been a great investment for our employees."
Sylvia Byrd, Vice President of Human Resources at Aiken Technical College
"First Sun was my professional home for 22 years. As an employee, I loved being a part of a first-class organization. First Sun represents the best in EAP, serving staff and clients."
Peg McCulloch, First Sun EAP (Retired)
First Sun Through the Years